The 46th Shanghai World Match and Africa "Information Network Cabling" Online Training Successfully Concluded!
Recently, the two-day online training on "Information Network Cabling" for the 46th World Championship in Shanghai and Africa came to a successful conclusion.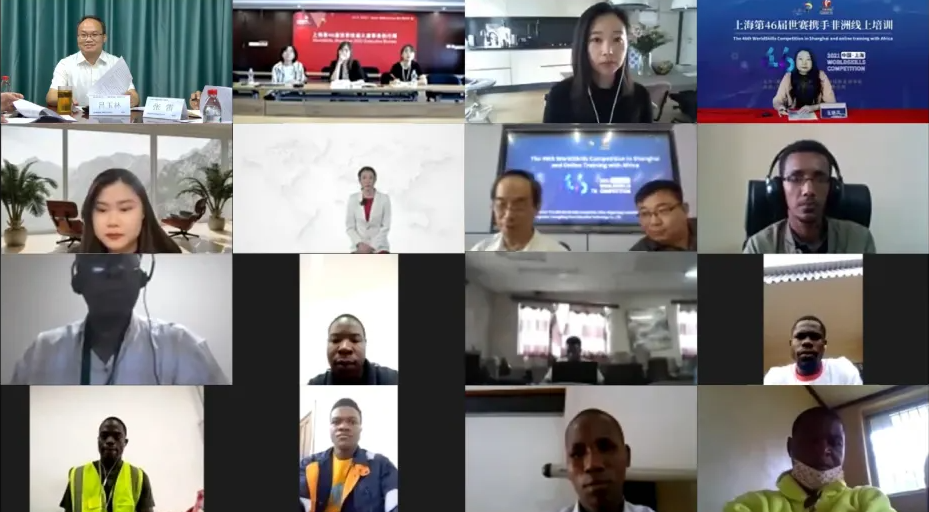 The 46th World Skills Competition will be held in Shanghai in October 2022, and President Xi has given an important instruction to the Shanghai World Championship to "strengthen exchanges and mutual understanding with other countries in the field of skills, showcase the achievements and level of China's vocational skills training, and strive to make a new and widely influential World Skills Competition".

In order to implement the spirit of this instruction, the 46th WorldSkills Competition China Organizing Committee Secretariat initiated and organized the event, supported by the Department of International Cooperation of the Ministry of Human Resources and Social Security of the People's Republic of China and the Executive Board of the 46th WorldSkills Competition Shanghai, and organized by Guangdong Vcom Education Technology Co. The online training on "Information Network Cabling" of the 46th WorldSkills Competition in Shanghai and Africa was successfully held from September 23 to September 24, with more than 30 participants from 8 African countries.