The Best Presentation Remote You Don't Want To Miss Out In 2022
Wireless Presentation Remote
The New Vcom Presentation Remote is easy to use and makes your presentation easier, unlike other pointers on the market, Vcom Presentation Remote is compatible with many presentation software and operating systems, it can be used during your video meeting or online presentation as well, providing you with more versatility.
---
The Vcom Presentation Remote comes with 5 different modes:
Spotlight Mode:
If are you are presenting in a large-sized room, A remote with a spotlight mode should be your number one choice because sometimes when there is too much information on the screen, it could be difficult for the audience to keep track of the information, Spotlight mode will help you highlight a certain area on the screen by creating a spotlight-effect and dimming the rest of the area to get full attention from the audiences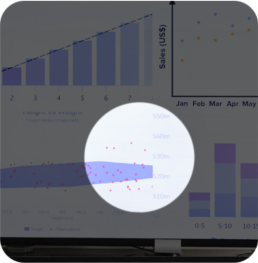 Zoom Mode:
When you are analyzing data from a chart or graph, or just trying to show a certain area on the screen, zoom mode can magnify the area that you are pointing at, helping audiences to see in detail, especially for those from the back of the room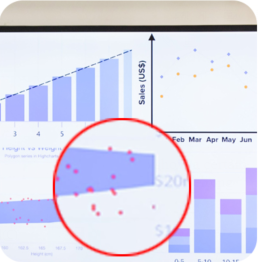 Notation Mode:
Enables you to draw lines and circles freely on the screen to highlight messages or areas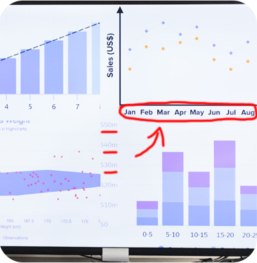 Digital Laser Mode:
Can't forget about the old fashion way of the traditional laser pointer, but it is digital and allows you to precisely point at any piece of information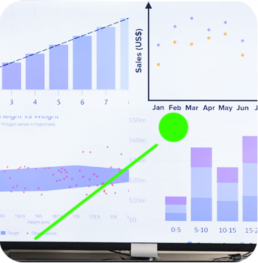 Mouse Control:
Too far away from your mouse and computer when you need to bring out a new document or open a different file? Don't worry. with the mouse control mode, you can control your crosshair remotely, don't need to walk back and forward to your computer anymore.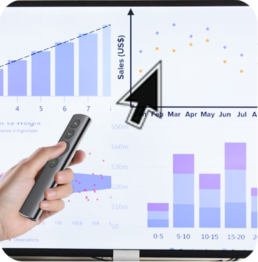 ---
Not only that, but the Vcom Presentation remote also comes with these features
Time Management:
Allows you to manage your time during your presentation by setting up vibration alerts in timed milestones.
Low Battery Alarm:
Don't you just hate that devices ran out of battery just when you needed them the most? Well, Vcom won't let that happen, the remote will alert you when the battery is running low to remind you to charge them for the next time use
8GB USB Charger:
This Unique innovation has an 8GB flash drive built into the charger, so you don't need to bring an extra one for your presentation, you can save up to 8GB of documents and software into your charger, that is right, into your charger.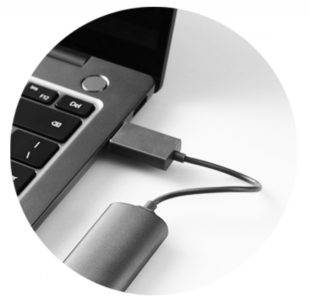 30 Meters Long Range control:
Remote can be used as far as 30 meters away from the USB, so feel free to walk around the room and still get good control of the remote.
---
Don't wait any longer to get a new upgrade and present with confidence like never before.
Contact Us To Get More Detailed Information
Vcom International Ltd.
www.vcom.com.hk