How To Connect Your Laptop to Multiple Devices If You Have Only One to Two Ports?
---
Nowadays, People Are Always On The Go, Technology Is Also Rapidly Advancing to Keep Up The Fast-Paced Environment, Creating More Portable Devices, Especially Laptops. Even Though Laptops Are As Convenient As They Come, Giving You The Ability To Work or Even Game Anywhere At Any Time, They Are Also a Bit Limited When It Comes to The Number of Ports on The Laptop.
Some Newly Released Models Have Only One USB C Port On The Laptop, Making It Very Difficult To Connect With Other Devices. But Luckily, This Is Where A Docking Station Comes In Handy.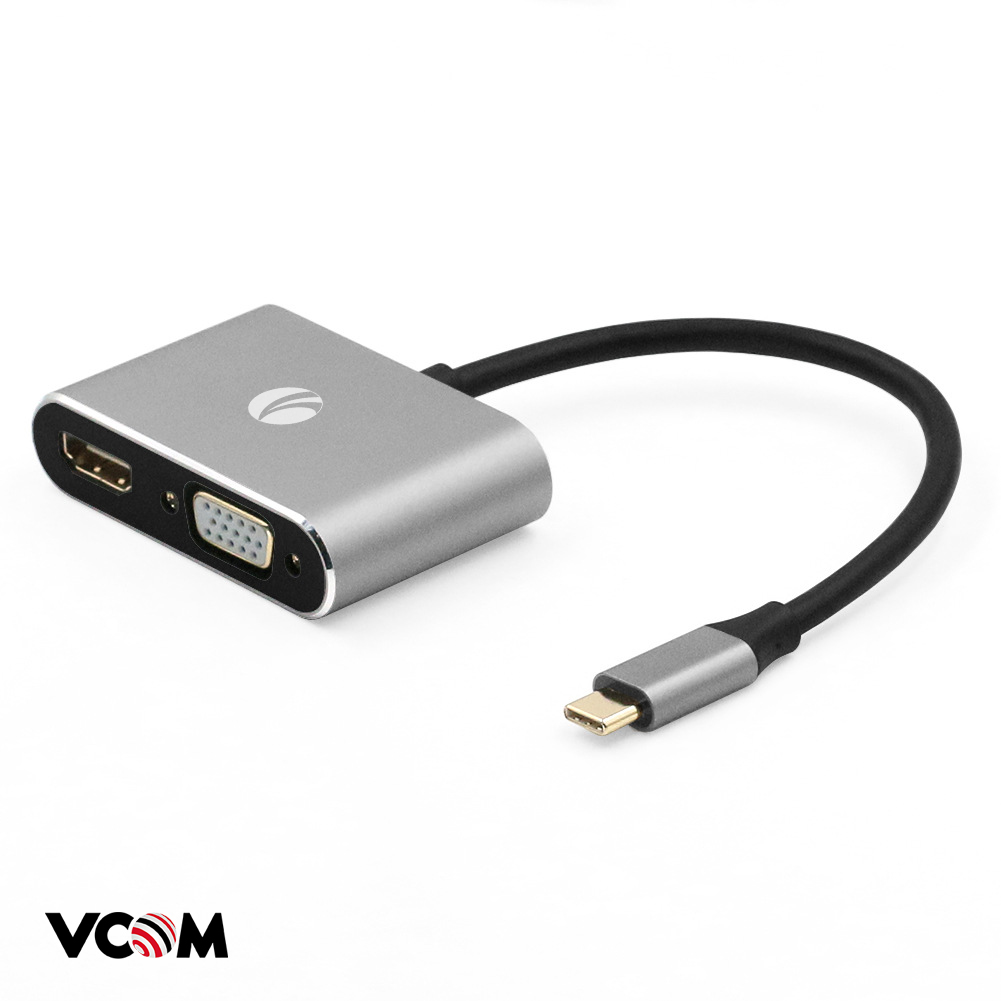 ---
What Is A VCOM USBC Docking Station?
A Docking Station Is A Dedicated Device That Powers Your Laptop to Connect to Other Common Peripherals.
VCOM Introduces A USB C Docking Station That Comes With 5 Different Ports, which supports 100W Fast Charging Speed, 5Gbps Rapid Data Transfer, 1080P And 4K Display With Mirror Mode. Let's Dive In For More Details, Shall We?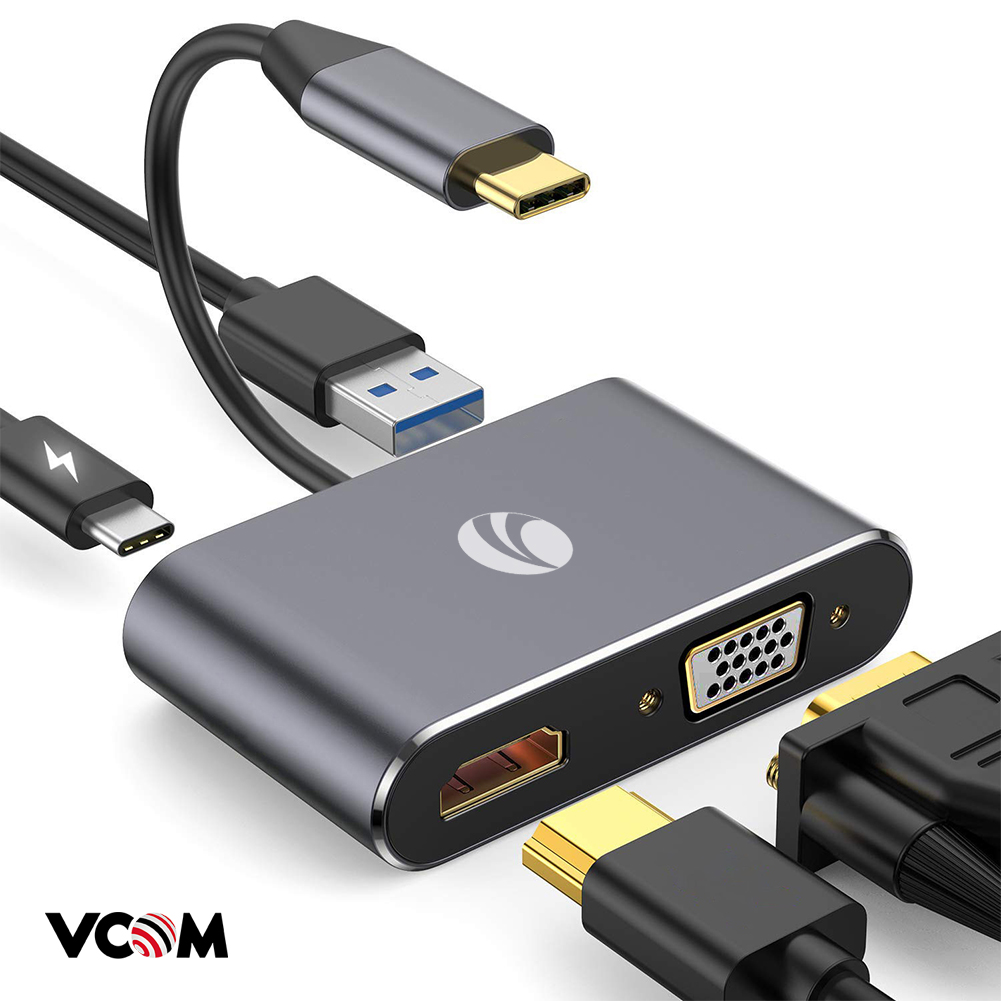 ---
USB 3.0:
Unlike The Regular USB 2.0, Which Can Only Go Up To 480m Gbps. But You Can Enjoy Data Transfer Rates Up to 5Gbps For Increased Productivity With USB 3.0 Port, That Is 10 Time Faster Than The 2.0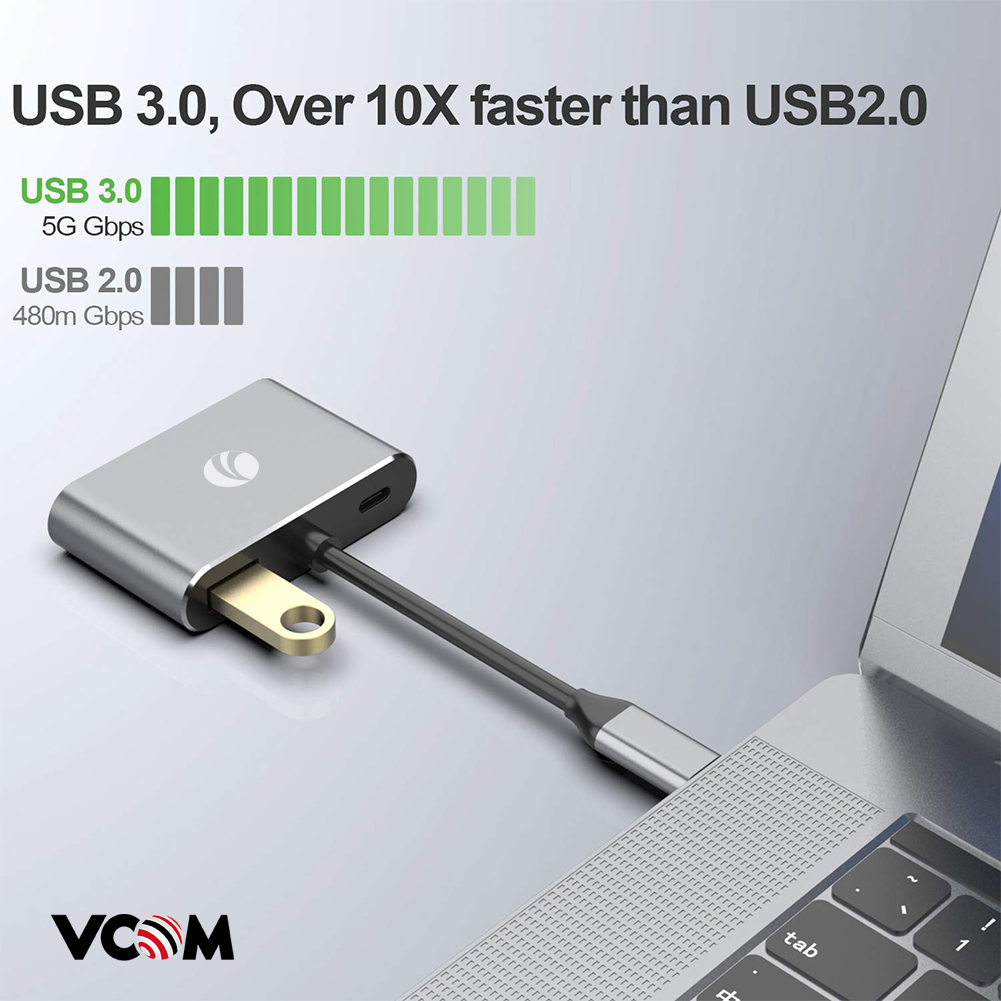 Audio:
VCOM Docking Station Also Added A TRS 3.5mm Audio Jack, So You Can Link Your Speakers Or Headphone to Enjoy Music.
HDMI/VAG:
And the HDMI and VGA Supports Display Up to 4K at 30Hz and 1080p At 60Hz, So Now You Can Have More Than One Display Monitor For Your Work
And It Allows You to Use HDMI and VGA At The Same Time Under Mirror Mode. Both Display Up to 1080P, Especially Good For Projecting To Larger Audiences Or You Just Want To Look At A Bigger Screen Instead
Extended Mode
HDMI Resolution: Up to 4K@30Hz
VGA Resolution: Up to 1080P@60Hz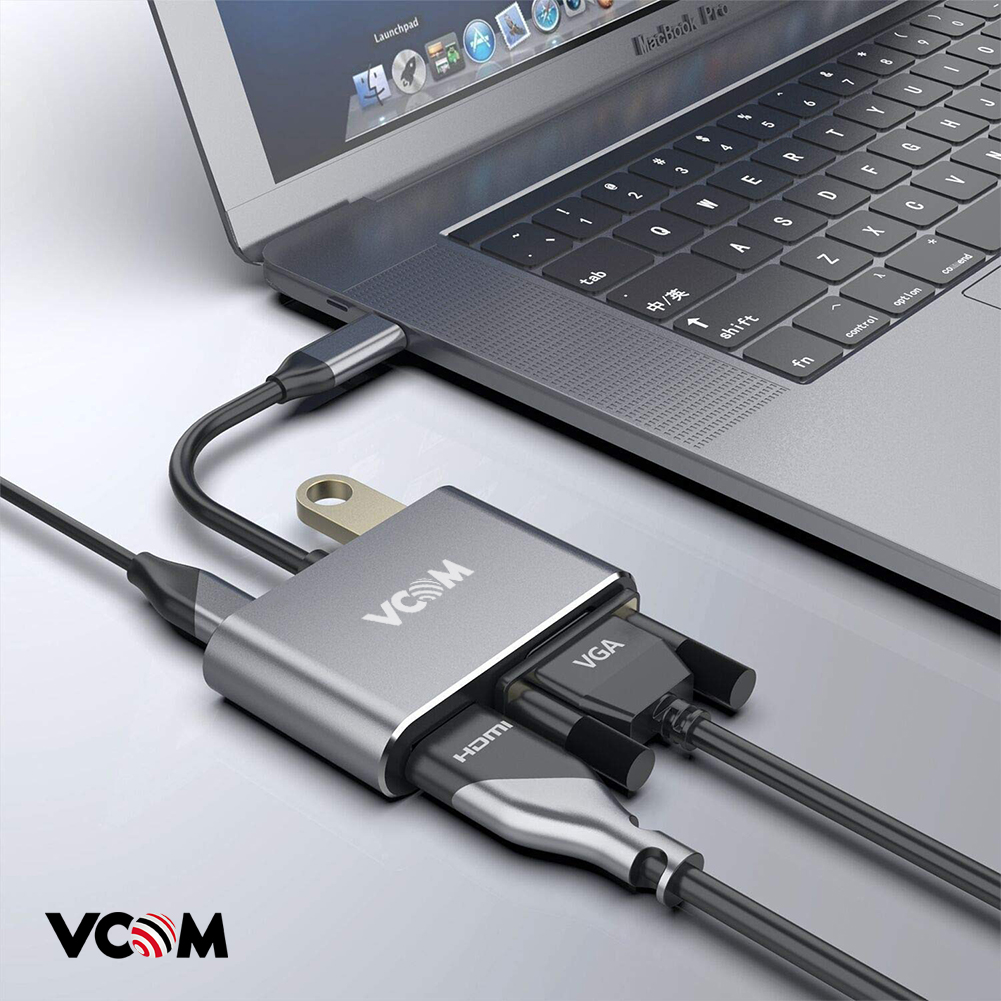 USB C PD Charging:
The Docking Station Supports Fast Charging Up to 100W, No Need to Worry About Running Out of Battery.
Not Only That. VCOM USB C Docking Also Supports Mirror Mode with Your Moblie Phone. You Can Watch Movies or Play Video Games On A Bigger Screen.
Mirror Mode
HDMI Resolution: Up to 4K@30Hz
VGA Resolution: Up to 1080P@60Hz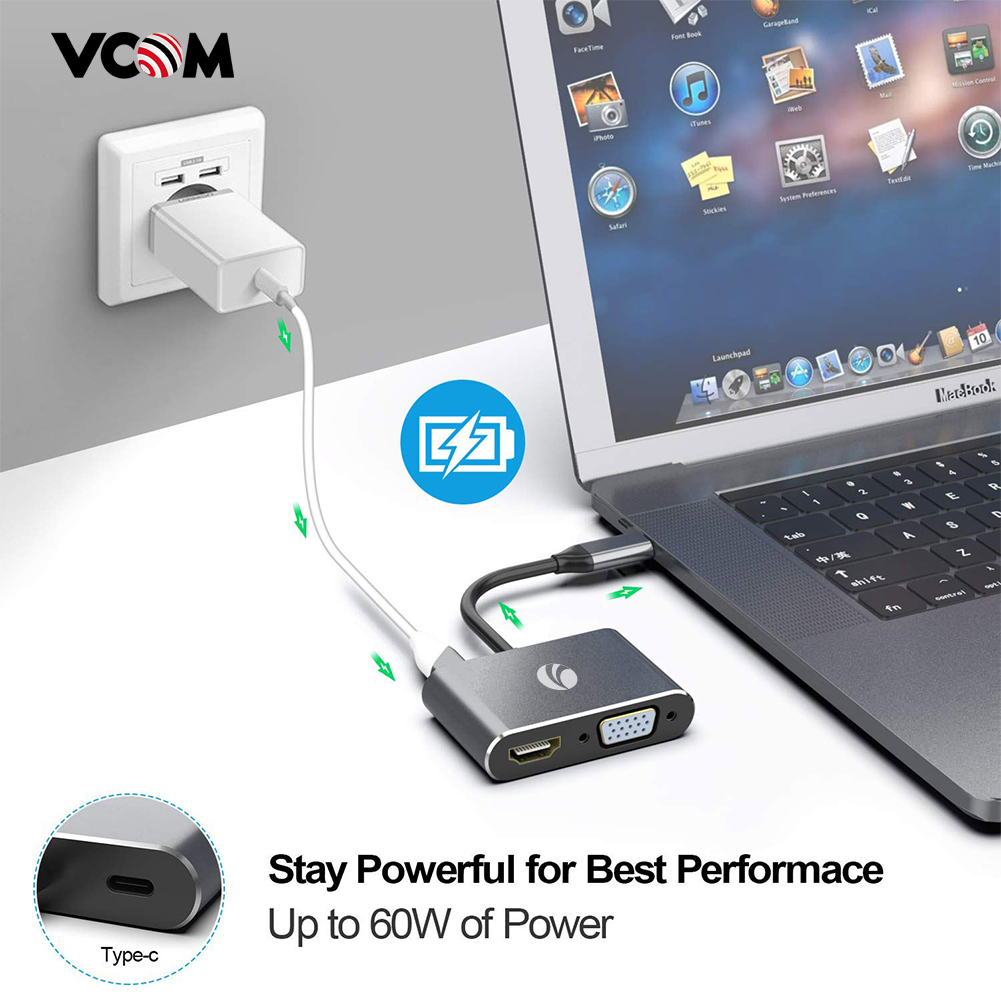 ---
But VCOM doesn't just stop there, we also offer many different variants for Docking Station, with more ports options, or styles for you to choose from. We welcome you to visit our website or store to find out more.
So What Are You Waiting For? Grab One Today By Visiting Our Website And Store, Or Send Us An Email at vcom19@vcom.hk If You Would Like To Enquire More Details
VCOM International Ltd.